our product creates an impact that lasts generations, and seeks results that progress over a lifetime. we believe True change in the state of our oceans health lies in the education and empowerment of the rising generations.
"To EMPOWER YOUTH ACTION THROUGH STORYTELLING, EDUCATION, AND EXPLORATION & PROTECT THE OCEAN WITH RESEARCH AND TELEPRESENCE."
A Nonprofit featured in Netflix's Chasing Coral, Teens4Oceans, aims to empower youth to action through storytelling, education, and exploration. Teens4Oceans uses telepresence to tell the ocean's stories responsibly, while still having a sizable impact. They showcase important movements to protect the marine environment and the influencers making waves behind them. We are stoked to partner with them in sending out their experiential learning school bus
"Our organization is an education, science and heart - based nonprofit that works with local communities, universities, business groups and government to monitor and study the rapid changes to our coral reefs and its inhabitants, surf breaks, beaches, coastal communities and wetlands"
An experiential reef educational program geared toward kids ages 8 – 12 years old. From coral reef kids camp on Kauai's east and north shores to monitoring and collecting data while creating solutions for the oceans health, Reef Guardians is a proactive and specified program that is positively impacting our future oceans.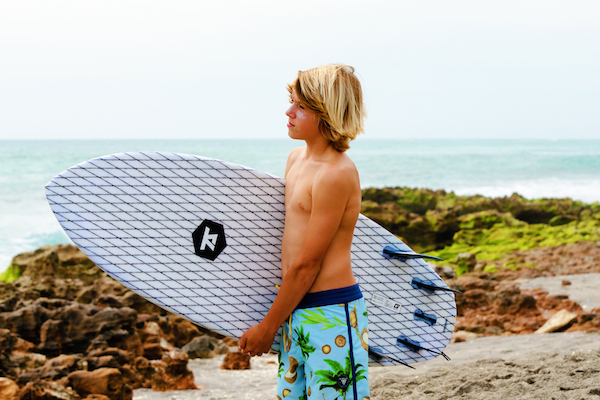 An underwater virtual experience
Netflix and the makers of Chasing Coral have created an underwater virtual reality experience of our oceans reef health. This short experiential learning film puts viewers face to face with the process of coral bleaching.
"We want to give the global community the ability to experience remote marine ecosystems without environmental disruption. Telepresence helps us offer the world a candid and intimate look at fascinating ocean scenes as they are naturally." - underwater vr headset pioneers, TEens 4 oceans
Netflix and the people at Chasing Coral have made it possible for the sales of Natural Zinc to fund the donation of Virtual Reality headsets to museums, stores, schools, and the like, for the sake of experiential education and environmental advocacy.
Retailers who sell 4 cases of Natural Zinc will get a free headset for an in store educational experience, or to donate to a local museum or school in their name.